Delicious events at an award-winning restaurant.
It's often the little things in life that make a big difference. Small pleasures and experiences can play a major role. The team at the award-winning Upper Austrian AQARIUM restaurant organises a wide range of events with these two components. Celebrate a very special occasion here at the AQARIUM restaurant and experience the joys of our magnificent cuisine!
"Enjoy life, eat well & Laugh often"
Events.
Lazy Sunday breakfast.
Enjoy a sumptuous á la carte breakfast on Sundays and public holidays from 7.30 - 15.00 at the AQARIUM restaurant.
€ 32,00 p.P.
Chefs Menu
Embark on a fascinating culinary journey with AQARIUM 'Chefs Menu'!
Afternoon Tea the british way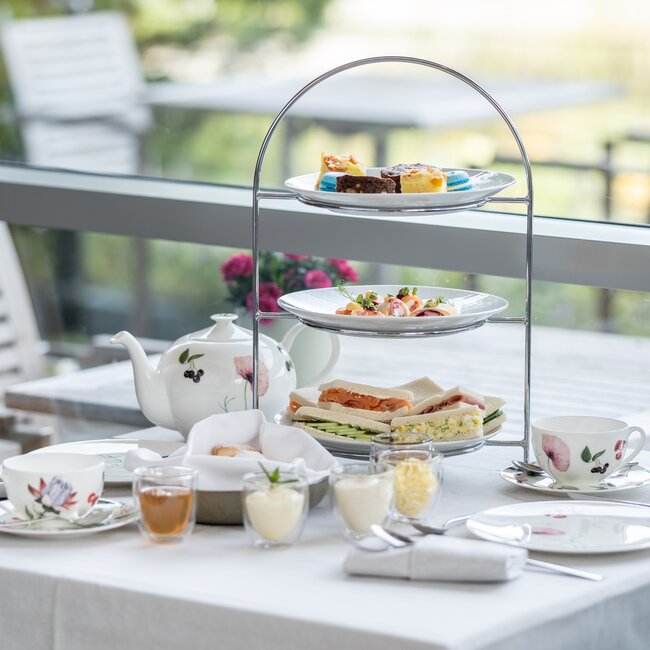 Enjoy very special traditional afternoon tea by the fireside or out on the patio next to the water lilies on the pond. Salmon, ham, cucumber, and egg and cress sandwiches are just some of the savoury delights on offer.
€ 75,00 for 2 people